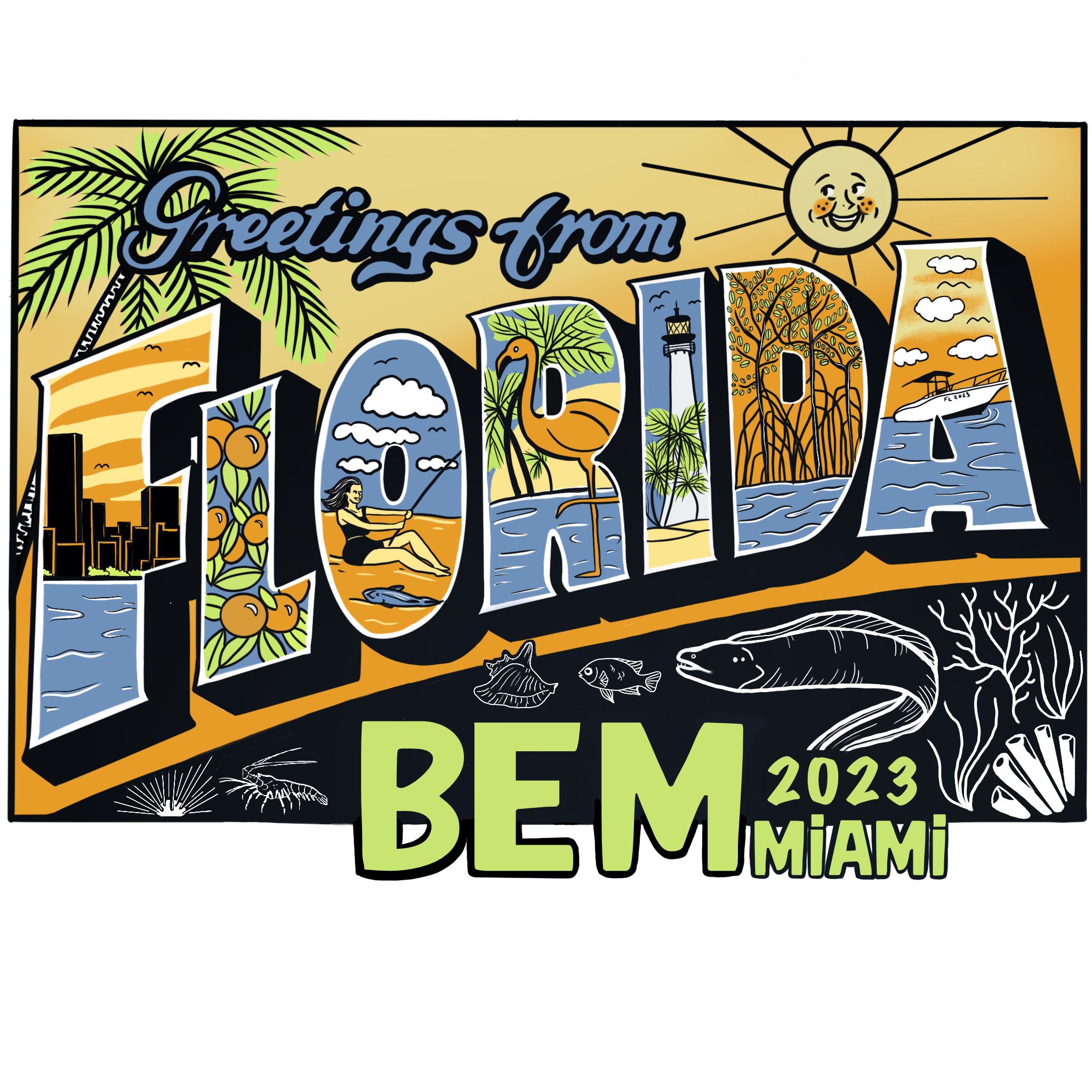 Welcome to the 51st Annual Benthic Ecology Meeting
When: April 26 – 29, 2023
Where: Miami, Florida (USA)
Venue: Hyatt Regency Miami
Welcome!
The 51st Annual Benthic Ecology Meeting will be held in Miami, Florida (USA) from April 26 – 29, 2023 at the Hyatt Regency in downtown Miami. The hotel is located on the Miami River in the midst of Miami's vibrant downtown within walking distance of numerous restaurants, bars, galleries, and shops.
Conference Venue
Hyatt Regency Miami
400 South East Second Avenue
Miami, FL 33131-2197
Conference Banquet
The traditional end-of-conference banquet will be a dinner cruise aboard the "Biscayne Lady". Seating is limited, so register for the banquet soon.
"Brevity is the Soul of Wit" oral presentation session is back!
Questions? Contact us via email at: bem2023@fiu.edu