Special Post-Conference Field Trip Opportunity
Sunday April 30, 2023
Scuba dive at Aquarius - the World's Only Underwater Research Laboratory
About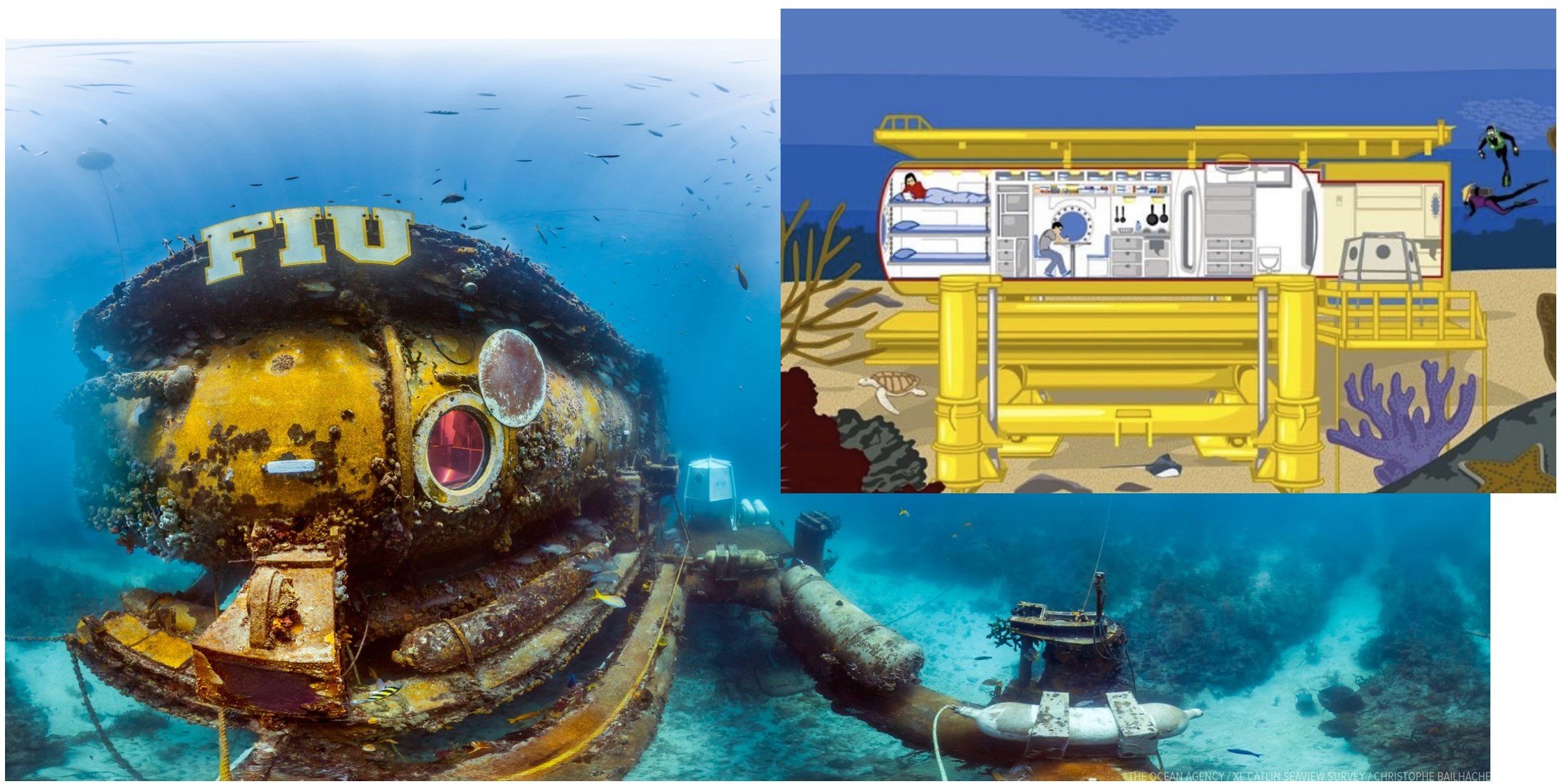 Deployed 60 feet beneath the surface on Conch Reef within the Florida Keys National Marine Sanctuary, Florida International University's "Aquarius Reef Base" is a globally unique asset that provides unparalleled means to study the ocean, test and develop state-of-the-art undersea technology, train specialized divers, and engage a worldwide audience through in-person and virtual experiences.
The Opportunity
The first 24 participants at the BEM 2023 meeting who are already AAUS divers and register for this post-conference field trip, will be afforded this novel opportunity. Divers will be given a historical overview of Aquarius and its contributions to coral reef science, will dive on Conch Reef off Key Largo, and will enter the Aquarius habitat for a short visit and tour.
Details
One morning dive for 12 divers and an afternoon dive for another 12 divers.
Participants must make their own transportation arrangements from the BEM conference in Miami to the Aquarius support center in the Florida Keys (85932 Overseas Highway, Islamorada, FL 33036), which is approximately a 2 hour drive.
Registration cost includes rental of: buoyancy compensator, regulator, tanks, weights.
Divers must bring their own mask, fins, snorkel and skin/wetsuit (if desired).
Divers must already be AAUS certified and will provide the FIU Dive Safety Officer with a AAUS Letter of Reciprocity at least one week in advance of the dive.
Cost: $150 per person, this is paid during registration .